Our Story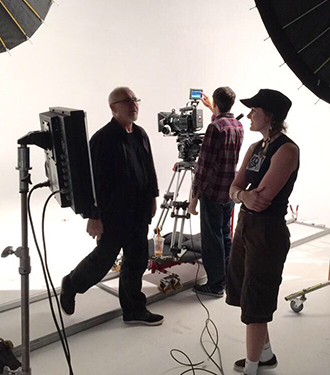 Merle Becker, Owner / CEO
As a teen, I spent a lot of my time documenting and storytelling. I used whatever medium I could: video, audio, and photography. I filmed my friends and I singing commercials that we wrote. I recorded songs off the radio and edited them together with narration. I interviewed my sister about her favorite foods and did photo essays about her parakeet, Wilbur.
It was the first window into my lifelong desire to always document and tell stories, a desire that has driven every one of Freakfilms Inc.'s projects from day one.
It landed me my first real job out of film school at MTV picking videos out for the hit show Beavis and Butt-head. It sent me across the country documenting the work of rock poster artists for the award-winning film, American Artifact. And, it has also lead to the formation of partnerships with businesses large and small, like Procter and Gamble and American Reading Company. Over the years, I've been honored to create videos that promote them and engage their audiences.
So, while my friends were at the mall, I was the "freak" with the video camera. And although I use better equipment now, I'm still looking for the next opportunity to help your businesses grow by telling your story through video.